Ingenieurbüro Nordhorn – an engineering firm for technical building equipment that is part of the "Energy & Environment" business unit in the RWTÜV Group – does much more than implement finished designs. As part of the RWTÜV Group since 2014, the IB N architects assist project developers along the journey from the initial drawing to an optimal digitally and technically equipped smart home or smart office.
Those who are familiar with architecture and Berlin may have heard about Ingenieurbüro Nordhorn in the media. Just recently, IB N won another award for a project with a future-oriented building services concept: the Komische Oper Berlin.

Praised for their versatility and innovation, the plans for the Komische Oper, under the overall responsibility of architects kadawittfeld, include new rehearsal and work spaces, foyers, restaurants and outdoor terraces for one of the capital's most prestigious locations. Ingenieurbüro Nordhorn supported kadawittfeld during the competition stage with the building services concept, and was subsequently commissioned with the detailed design.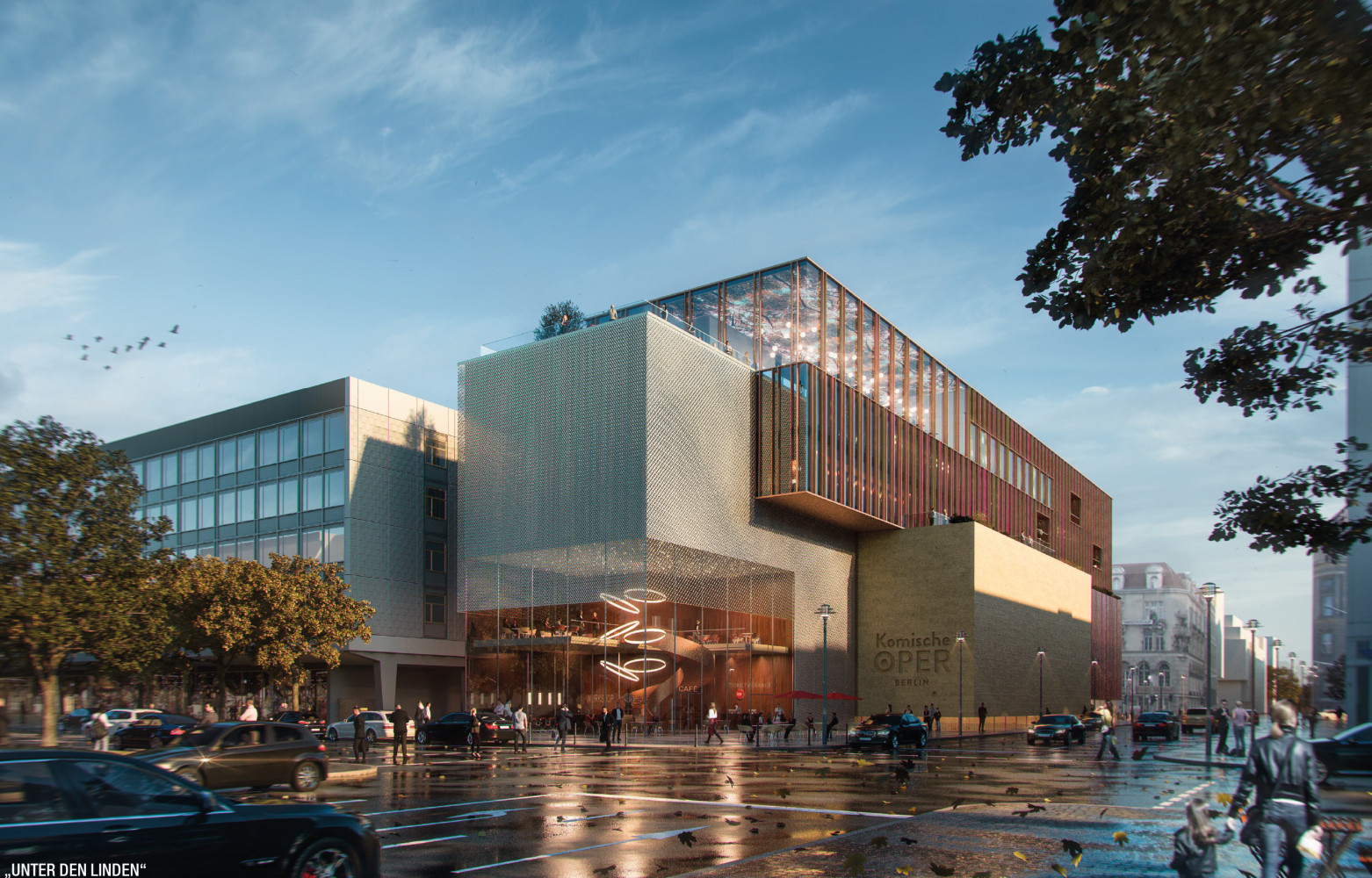 Revitalisation and refurbishment projects in accordance with green building standards are part of the team's energy, resource and cost-saving repertoire. For example, IB Nordhorn was also jointly responsible for the building services design and implementation in what is still one of the world's few "energy-plus buildings" to date. The LVM high-rise building – known as the "Kristall" – on Kolde-Ring in Münster generates more primary energy than it consumes in the overall energy balance.
Specialists at IB Nordhorn's offices in Münster, Berlin, Munich and Hamburg are the first port of call when it comes to designing building services for office blocks, commercial properties, residential complexes or private residences. Consulting, planning and implementation services at a technically advanced level are provided to clients, architects and construction contractors for complex industrial and business buildings in Germany and other countries. Concepts for technical trades such as heating, ventilation, air-conditioning, plumbing, electrical systems and their digitalised control are forward-looking and sustainable. Customers benefit from high-quality design expertise as well as in-depth detailed knowledge based on many years of experience combined with a professional overview. As a provider of comprehensive know-how from the development phase onwards, IB N harmoniously joined the RWTÜV Group in 2014. Since then it has convincingly embodied the Group's tagline "Creating value into the future".