Van Ameyde, which belongs to the RWTÜV Group, aims to strengthen its position in Germany with a merger in the field of building claims settlement between Interschaden GmbH, TwentyFour GmbH and Rekon GmbH. While Rekon has been an established claims adjuster in the field of property and liability damage to buildings for years, TwentyFour is a young, dynamically developing start-up. Interschaden in Nürtingen has been part of the Van Ameyde Group for many years and is also successful in this segment. "Unlike in the UK, building damage claims in Germany are still predominantly settled in-house by insurers," explains Thomas Biedermann, CEO of RWTÜV Group. "Together, we want to profit from the growing external adjustment market." "Through the merger with Interschaden, we succeed in setting a milestone on the way to becoming the largest and most powerful provider of outsourced claims settlement," adds Michael Trier, managing partner of TwentyFour GmbH. "We also hope to gain further impetus from the cross-national exchange with market-leading claims service providers from the Van Ameyde Group."
Learn more: Website vanameyde.com
As part of the strategic realignment, CONSULECTRA now offers IT security and e-mobility services. The lighthouse project in the field of e-mobility is the support of the transport companies of the City of Cologne in the introduction of buses with electric drives. In 2018, CONSULECTRA was entrusted with the planning and conception for more than 100 charging points at the Cologne bus depots. As a reliable partner, CONSULECTRA accompanies the project from the initial needs analyses and the coordination with the local network operator, to the handling of a legally compliant tender and award of contract, to construction supervision and commissioning.
With the business field SECURITY, CONSULECTRA offers a holistic approach to information security for its customers. The live hacking events of our experts provide a lasting awareness for employees, penetration tests point out weak points of control and SCADA systems and the whole IT infrastructure. Specialists with many years of industry experience as consultants and auditors expertly guide customers through security projects all the way to the introduction and operation of a certified information security management system (ISMS) in accordance with the current standards DIN EN ISO/IEC 27001, DIN EN ISO/IEC 27019, and regulatory requirements IT Security Catalog (in accordance with § 11 Paragraph 1a and 1b EnWG) and BSI § 8a. "With these strategic measures CONSULECTRA enters the restructuring of the energy industry with its challenges in CO2 minimization and digitalization well prepared", Torsten Brinker, Managing Director of CONSULECTRA, is pleased to say.
The special feature of the Internet of Things (IoT) is essentially networked devices. These include sensors and actuators as well as backend connections and optionally communicate with gateways and smartphone apps. It is this networking that makes applications and components of IoT devices vulnerable to attack. To access a networked device, three main targets are typically attacked: the device itself, the network, and the infrastructure (app, cloud).
Certain security aspects can prevent or at least impede third-party access and attacks on the networked environment. Elements of holistic IoT cybersecurity include:
Secure apps

Robust design

Trustworthy handling of private data

Update/upgrade procedures of firmware and software

Security against attacks on data validity and authentication of communication partners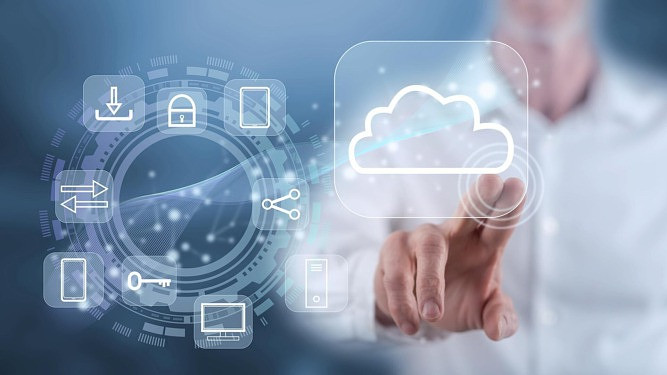 The RWTÜV subsidiary CETECOM supports companies on their way to the best possible security of their technical products in many ways:
Tests according to ETSI EN 303 645 / ETSI TS 103 645 and ETSI TS 103 701
CETECOM has been accredited by the German Accreditation Body (DAkkS) for the European Cybersecurity Standards/Specifications for Consumer IoT Devices. ETSI EN 303 645 and ETSI TS 103 645 define the essential requirements while ETSI TS 103 701 contains test cases to verify these requirements. Based on these test definitions, a manufacturer can demonstrate the conformance of its device to ETSI EN 303 645.
CTIA Cybersecurity Certification
CETECOM's laboratories in Germany and the US have been recognized by CTIA as an Authorized Test Laboratory (ATL) for the CTIA Cybersecurity Certification Test Plan for IoT Devices, and devices can receive Cybersecurity IoT certification according to the latest CTIA requirements for network operators if successfully approved.
"CSC - CyberSecurity Certified"
As part of the CSC approval process, CETECOM and its partner TÜV NORD focus on meeting the fundamental requirements for secure development and operation throughout the lifecycle of the product. These requirements are largely based on the essential safety requirements for consumer IoT devices according to ETSI EN 303 645.
CETECOM performs the tests and prepares a corresponding test report. This is finally verified by our partner TÜV NORD and after successful completion, the manufacturer receives the CyberSecurity Certified mark of conformity and a corresponding certificate for its product.
With the cybersecurity services of the RWTÜV subsidiary CETECOM, networked devices are verified to the current state of security. An important milestone in the market launch of technical products.
For more information, visit https://www.cetecom.com/en/testing/it-security/