Siegen, den 02.11.21 – ensun and RWTÜV GmbH announce today that RWTÜV invests in the Siegen-based start-up. As a holding company with 150 years of history, RWTÜV GmbH bundles various international tech companies in 3 business units and is a shareholder of TÜV Nord AG. With the investment in ensun, RWTÜV wants to include the topic of technology scouting with a focus on digitalization, IoT technologies, innovative transformation technologies and sustainability technologies in its portfolio and support ensun in the international roll-out of the AI-supported B2B technology scouting platform. In addition, RWTÜV's subsidiaries and their customers are expected to benefit from ensun GmbH's services.
The board members of RWTÜV, Thomas Biedermann (Chairman) and Fabian Fechner (Vice Chairman) and the two managing directors and founders of ensun GmbH, Benjamin Hill and Christopher Hill, met today at the largest technology center in South Westphalia, Summit Siegen, to sign the contract.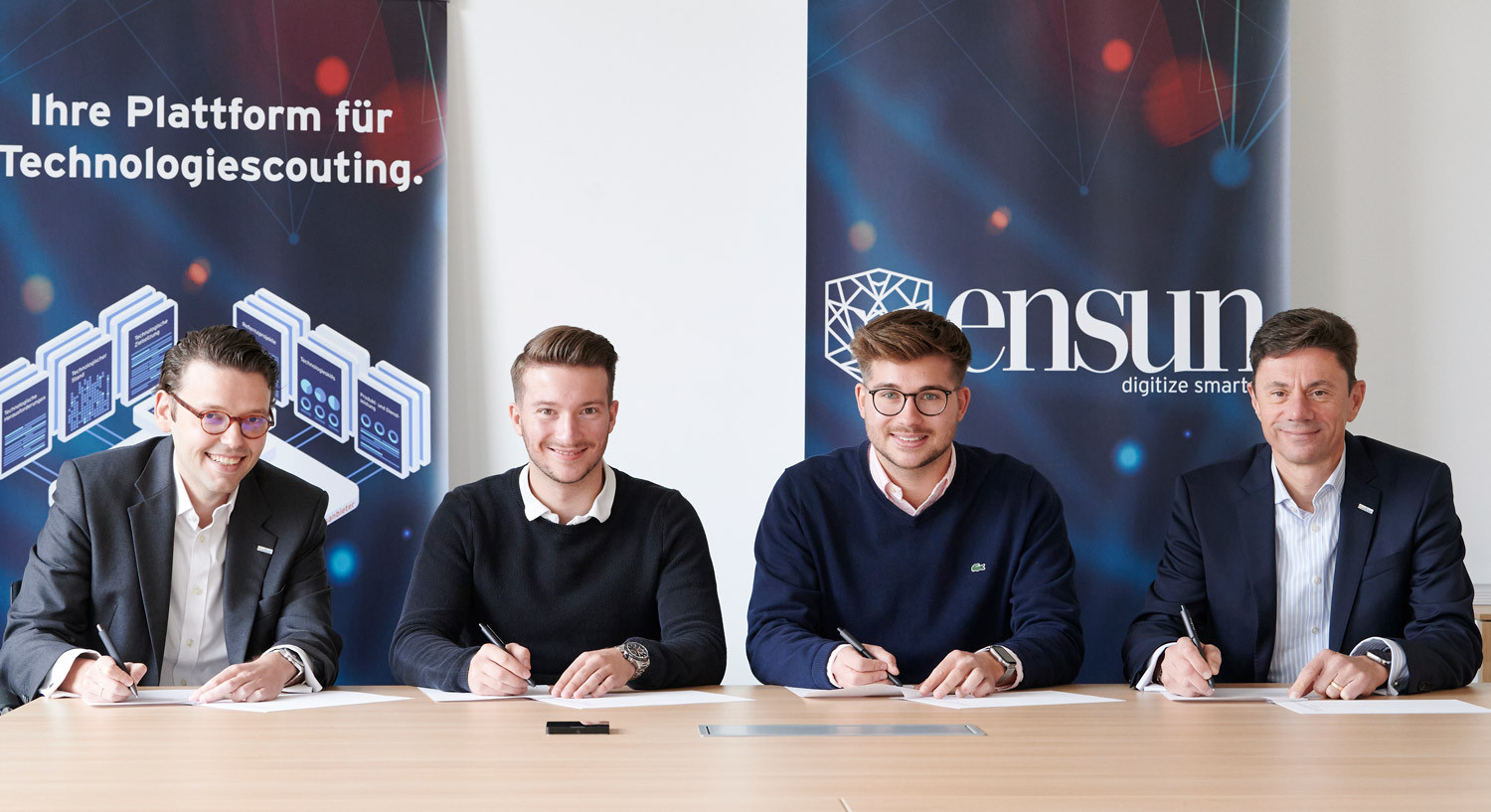 About RWTÜV
Founded in Siegen in 1872, the RWTÜV Group stands for safety and progress. As an independent group of companies with international holdings in insurance services, telecommunications and energy and the environment, and as a shareholder in TÜV Nord AG, RWTÜV is regarded as a driver of innovation in interaction with science and research.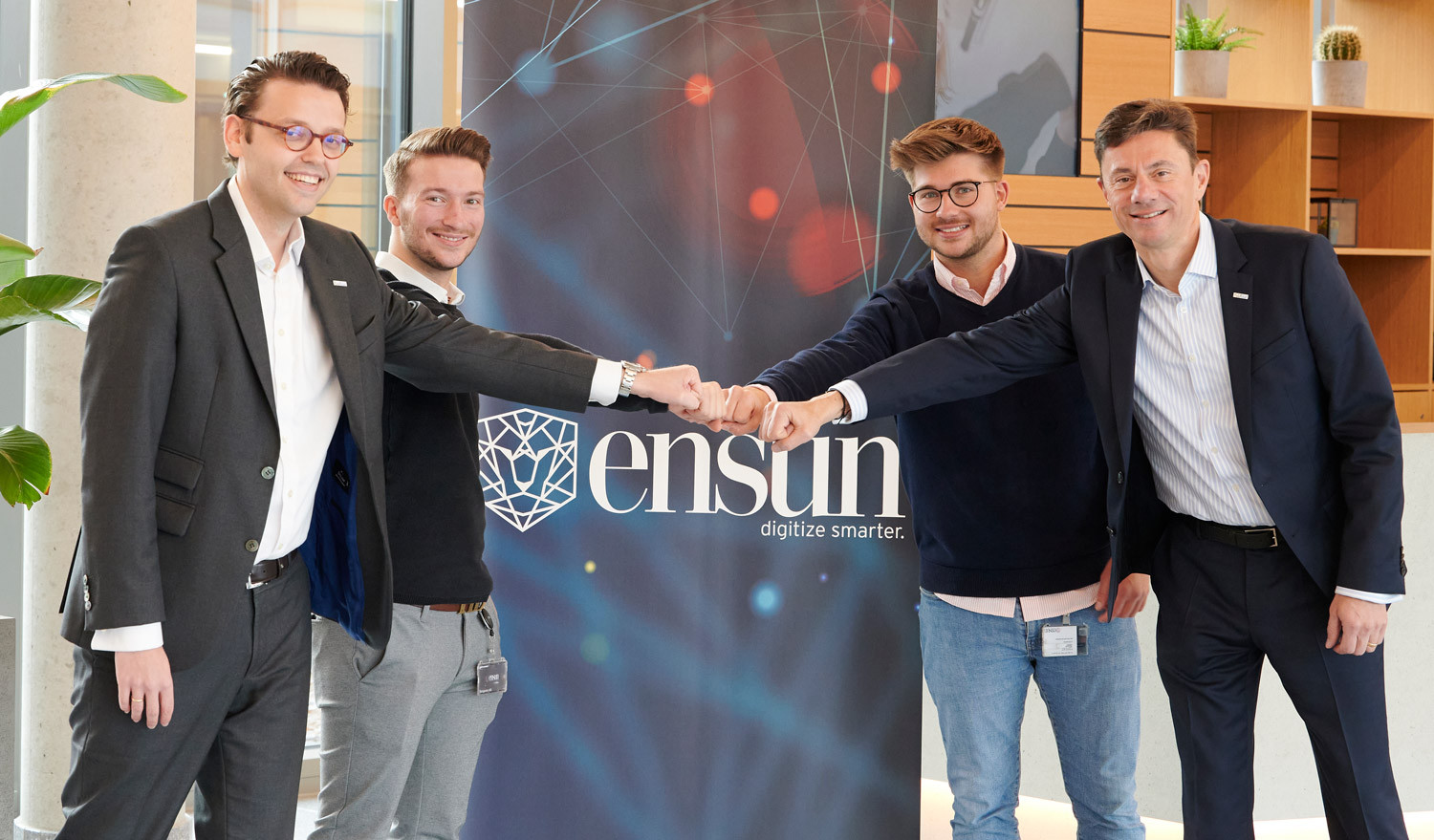 Beaming faces at the signing of the contracts. From left: Fabian Fechner, Managing Director RWTÜV GmbH, Benjamin Hill, Co-Founder & CEO Ensun, Christopher Hill, Co-Founder & CEO Ensun, Thomas Biedermann, Chairman of the Board RWTÜV GmbH.
About ensun
Brothers Christopher and Benjamin Hill founded the Siegen-based start-up at the end of 2019. Through ensun, they have managed to translate classic technology scouting into a digital marketplace. The platform makes it possible to use intelligent AI to uncover suitable technologies and providers for problems at hand. In doing so, continuous developments of innovation cycles are supported and a transparent view of the current market situation is gained. Meanwhile, ensun has registered more than 2000 companies on the platform. 
Learn more about the ensun platform at www.ensun.de.